800.HL.TOOTH (800.458.6684) | FAX: 918.272.0163

Literature and Videos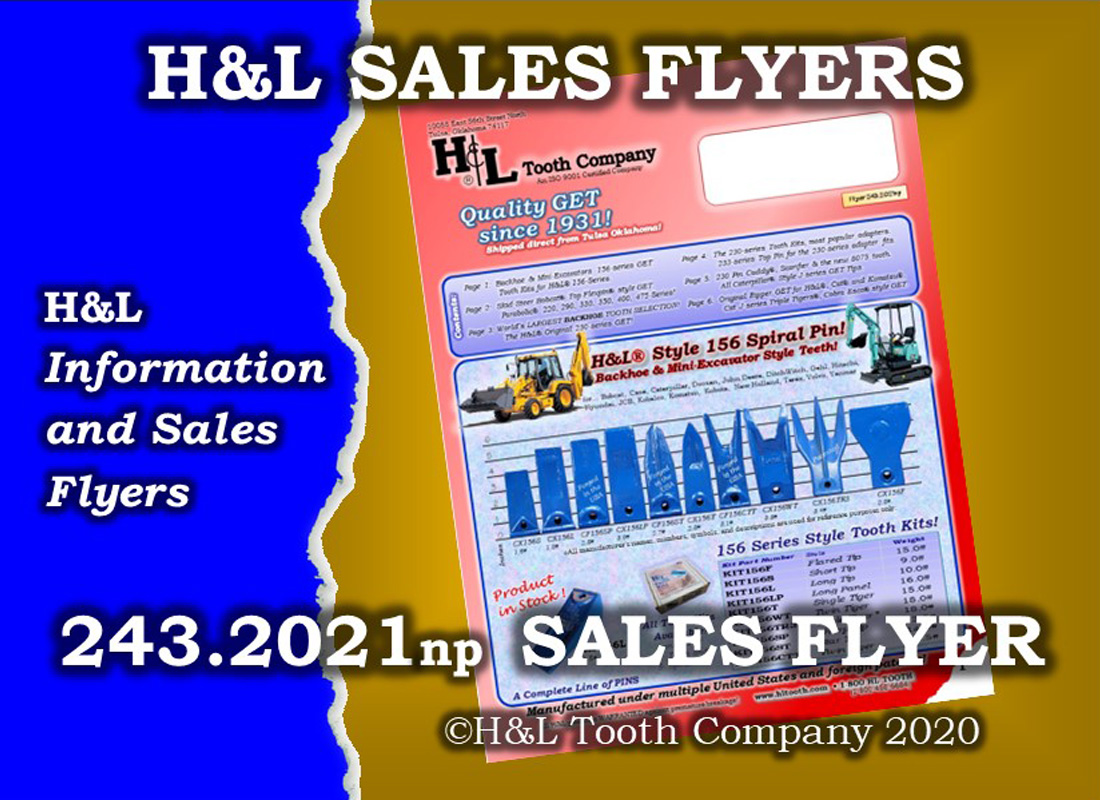 243.2021 Current Sales Flyer
H&L CURRENT 2021 Sales Flyer:
Published sales flyer number 243 was issued in early 2021. Special sales pricing for many high volume items. Page one shows Backhoe and mini-Excavators 156-series GET along with H&L 156-series Tooth Kits.  Page two show Skid-Steer Bobcat top Flexpin style GET.   And Parabolic 220, 290, 330, 350, 400 and 475-seriess teeth offerings.  Page three offers the World's LARGEST BACKHOE TOOTH SELECTION for the H&L ORIGINAL 230-series GET!  Page four offers the 230-series Tooth Kits and most popular adapters.  And the NEW 233-Series top pin for the 230-series adapter fits.  Page five has the patented 230 PIN CADDY, popular Scarifiers and the NEW HL-8075SP.  Also all H&L offered Caterpillar style J-series GET tips.  Page six has the ORIGINAL ripper GET made be H&L Tooth, Cat and Komatsu and the patented TRIPLE TIGER TRIDENTS, Cobra Esco style GET.
CALL H&L CUSTOMER SERVICE FOR A COPY OF OUR NEWEST FLYER WITH PRICING UPDATES!