800.HL.TOOTH (800.458.6684) | FAX: 918.272.0163

230 Series Teeth, Adapters & Flexpins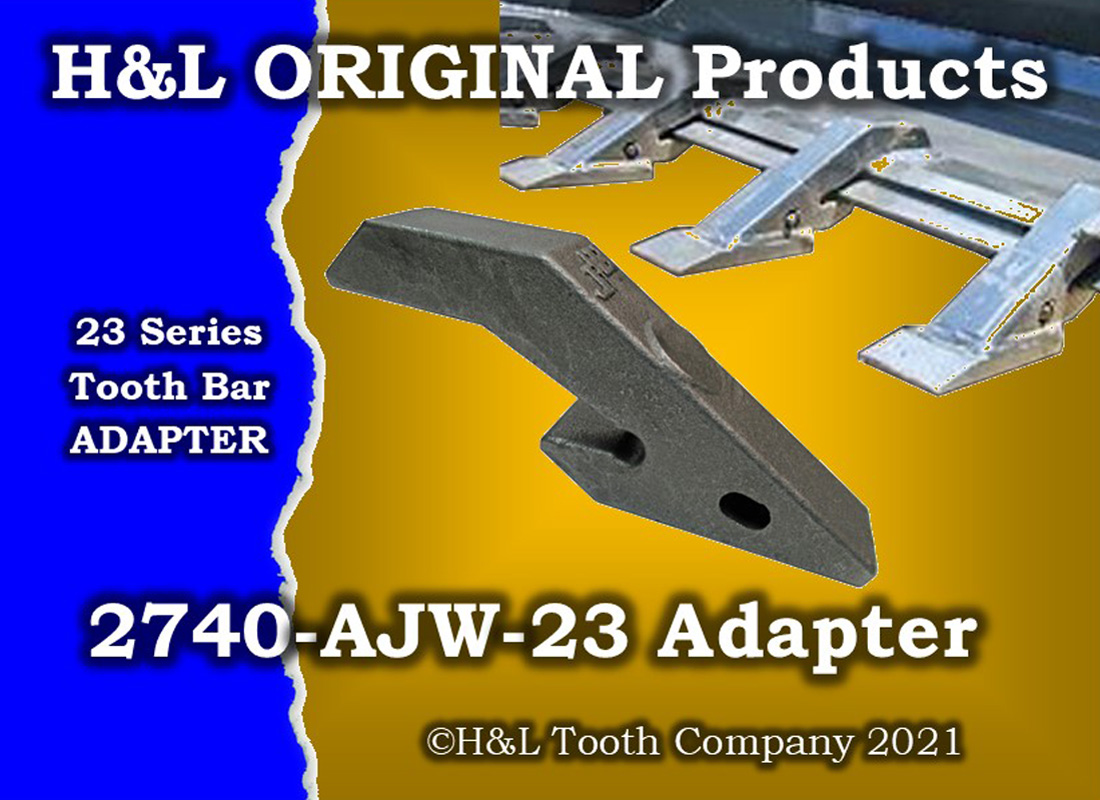 2740-AJW-23 Tooth Bar Adapter
H&L Tooth Company History since 1931:
This Excavator/Backhoe weld-on adapter was first designed and introduced by H&L Tooth for many OEM Companies including J. I. Case in 1959.  Over the years H&L has designed hundreds of adapters that use the 23/23 Series tooth.  This adapter is used for many bolt-on Tooth Bars for loader designs.    H&L's NEW 2740-AJW-23 weld-on adapter is continuing 23 Series offering.
Other part numbers associated with the original 2740AJW23, and Fabco numberTB100123.
CLICK "DOWNLOAD" to view or print PDF file.