800.HL.TOOTH (800.458.6684) | FAX: 918.272.0163

Caterpillar Style Cast Teeth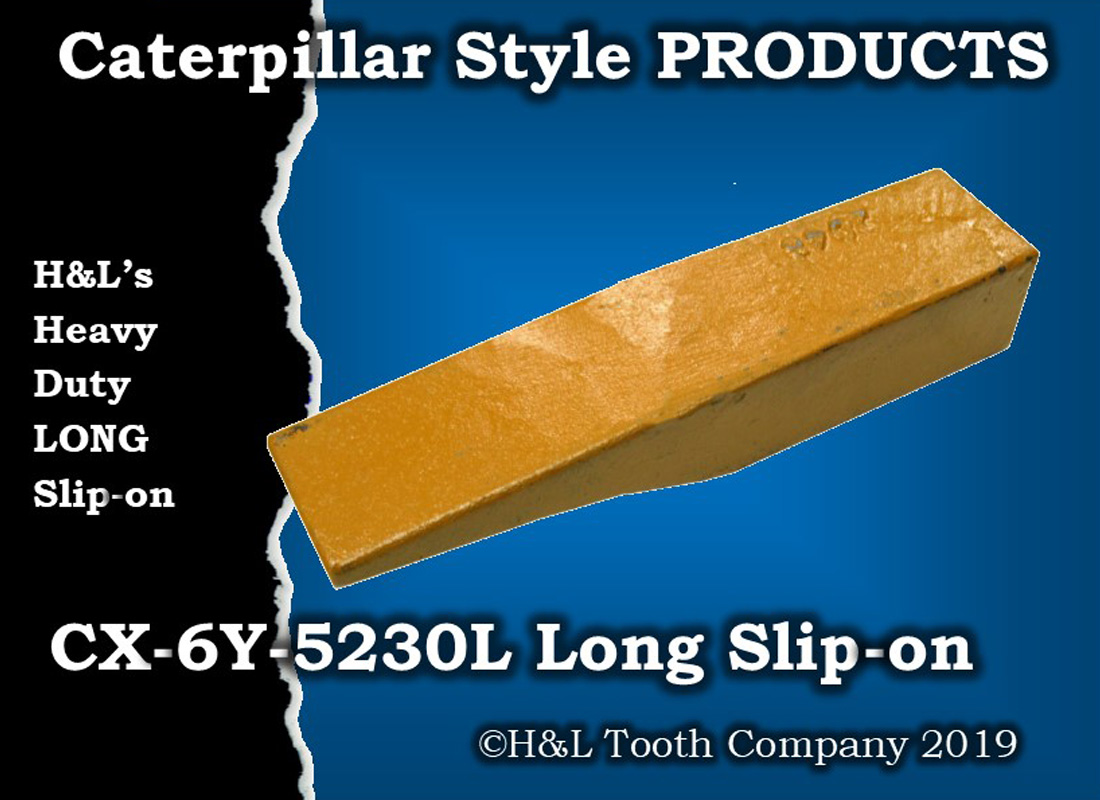 6Y-5230L Scarifier Tooth
H&L Tooth Company History since 1931:
HL-6Y-5230 Scarifier Caterpillar Style slip-on tooth was engineered and introduced by the Hi-Production Forge Company in 1973. Hi-Pro was a Division of the H&L Tooth Company in Montebello, California during the 1970's and 80s.
This LONG version is an H&L "Value cast" CX-6Y-5230L Long tooth, give us a call!.
CLICK "DOWNLOAD" to view or print PDF file.