800.HL.TOOTH (800.458.6684) | FAX: 918.272.0163

230 Series Teeth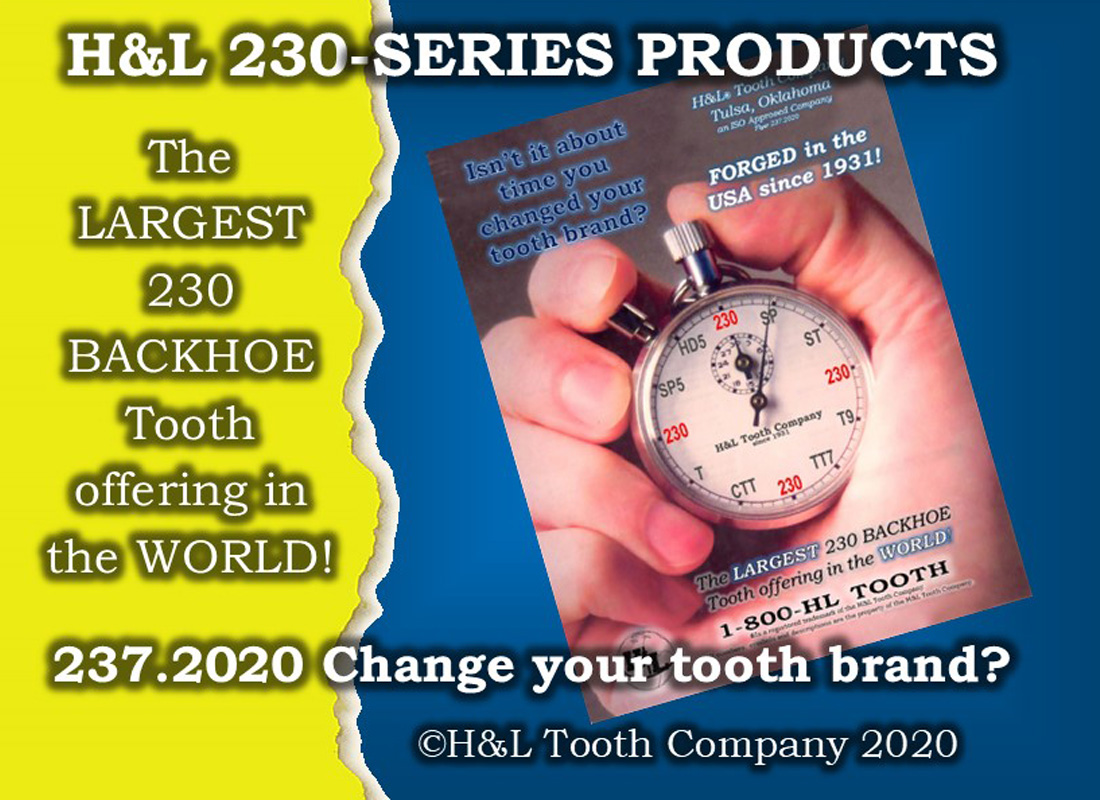 Forged 230-Series Bucket Teeth!
Isn't it about time you changed your tooth brand?
H&L Tooth Company forge facility in Tulsa Oklahoma, a 200,000 sq. foot manufacturing home for QUALITY FORGED WEAR PARTS.   H&L's Uniforge® process is the reshaping, resizing and the continued reduction of grain flow of steel alloy metals under extreme pressures.   Horizontal up-setters' uniquely produces any desired configuration for many styles of 230-series Teeth for all your ground engaging applications!
At H&L's facility in Tulsa Oklahoma, forging of tooth tips are done horizontally on machines known as Up-setters.  Under the roof in Tulsa are two-4" up-setter lines that produce small backhoe teeth weighing under 3 pounds and up to 10 pounds; parts are shaped in 30-second cycles.  Each Uniforge® production line is also equipped with up to six additional supporting units, including electric induction heaters, vertical secondary presses for part trimming, hole punching and coining operations.
CLICK "DOWNLOAD" to view or print PDF file.